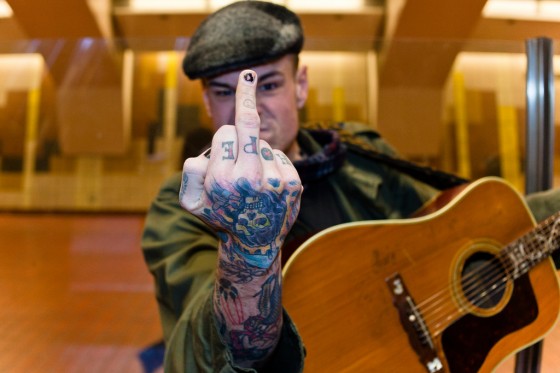 Sad news — Muni Diaries reports that beloved BART busker Jesse Morris, aka "Punk Rock Johnny Cash," passed away on Sunday. According to a commenter and alleged close friend, Jesse took his own life.
Jesse was known for his uncanny covers of Johnny Cash songs, which one could catch on lucky mornings at the 24th St. Mission BART station.
Rest in Peace, Jesse. Your voice and smile brightened many a morning commute for me.
[Photo via Troy Holden]