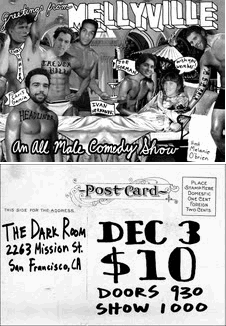 Local comedian Melanie O'Brien explains:
You've heard of all female comedy shows, right? Well eff that s!!! This is the shocking opposite. That's right, AN ALL MALE COMEDY SHOW, hosted by the ultimate woman's woman, Melanie O'Brien. This testosterone packed line-up features local Bay Area comedians who will have you laughing so hard, you'll be like "women, who?" Just kidding.
Line-up:
Ivan Hernandez
Joe Gorman
Miles K
Chris Thayer
Trevor Hill
and headliner, Chris Garcia
Progress!