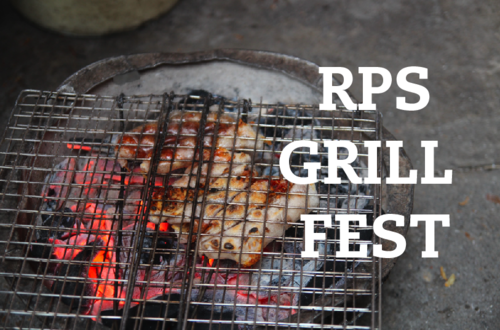 Summer is officially here, and you know what that means, right?  Swimming pools and BBQs!  On the latter note, those talented ladies from RPS are celebrating the arrival of the heat with their first Vietnamese BBQ/grill fest/summer time awesomeness.  It's going down at Mission Dispatch, the new street food spot on 18th and Bryant.
Check out all the details here, and full menu after the jump.
RPS GETS ON THE GRILL
San Francisco, CA
Tuesday, June 5th, 2012 — Rice Paper Scissors is excited to relish in San Francisco's sunshine with a daytime pop-up on Saturday, June 16th, 11am-4pm to celebrate all things licked by the open flame.
They'll be serving up their grilled goods on bún (rice vermicelli plates) with a choice of either Grilled Pork, Shrimp, or Tofu. Eaters can also get down on crispy Shrimp and Pork Imperial Rolls or Betel-Wrapped Beef, better known as Bo La Lot.
Join the grill fest on Saturday, June 16th at Mission Dispatch, a street food venue at an old industrial shop in the Mission. Be sure to follow @ricepapersf or join their email list to receive updates.
RPS Gets Their Grill On
When: Saturday, June 16th / 11am-4pm
Where: Mission Dispatch (@MissionDispatch)
1975 Bryant Street
San Francisco, CA 94110
—
Menu
Small Bites
Shrimp and Pork Imperial Rolls – $7
served with nuoc cham, a fish and lime dipping sauce
Grilled Baby Octopus – $7
served with salt and pepper, lime and chile sauce
Betel-Wrapped Beef – $6
Bo La Lot
beef wrapped in betel leaf, served with a lemongrass peanut sauce
Rice Vermicelli Plates
All plates served with rice vermicelli, lettuce, Vietnamese herbs, and nuoc cham, a fish and lime dipping sauce
Grilled Pork Bún Plate – $7
Grilled Shrimp Bún Plate – $9
Grilled Tofu Bún Plate – $7
Served with a soy and lime dipping sauce
Dessert
Vietnamese Yogurt with Fresh Mango – $3
yogurt made with a hint of condensed milk
Drinks
Iced Vietnamese Coffee – $3
made with Trung Nguyen Coffee and condensed milk