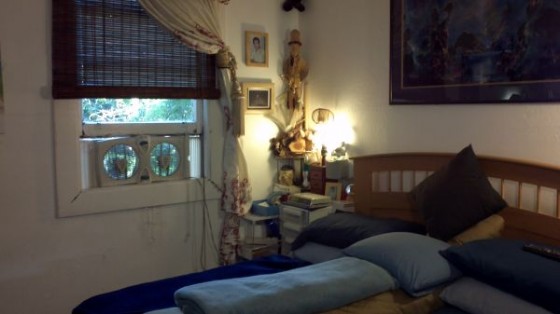 Dang, and you thought Mission rentals were bad. In Nob Hill, you gotta pay $450 a month for half a bed:
________ Looking for a full time male employee or student who is a currently working or studying professionally,clean, responsible, respectful and trustworthy ( prefer morning shift ) ideally someone with less belonging and less stuffs

*** Perfect location for business traveller / short term visitor / new commer / someone needs a temporary place before moving on / or who currently work and study closed by financial district / someone travelling locally or around downtown San Francisco
At least there are some partition pillows to enforce stay-on-your-side, but 'cmon. The guy could at least get his shit together and get a bunk bed.
[Craigslist via CurbedSF]