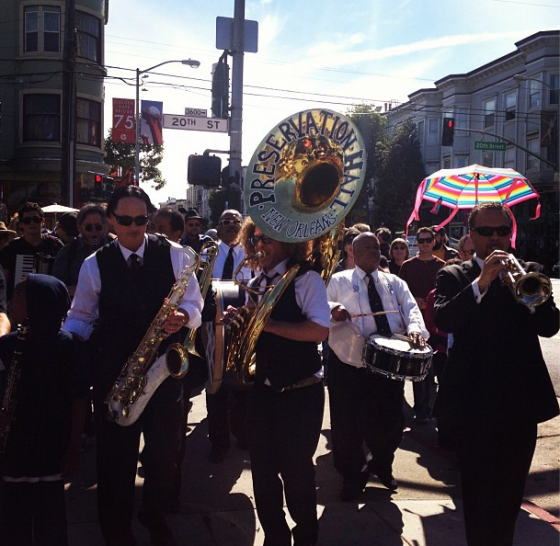 The Preservation Hall Jazz Band second line yesterday was a great time. Marching through a crowded Mission street sidewalk seemed to make the cops nervous, but things went off without a hitch and there were nothing but smiles all around from drivers and locals alike. Some familiar local musicians joined in on the jam.
Here's a quick video:
The parade ended inside the actual Preservation Hall West (AKA "the Chapel") where we were greeted by some confused-looking construction workers. The bartenders served up some drinks and everyone walked around the venue, checking it out.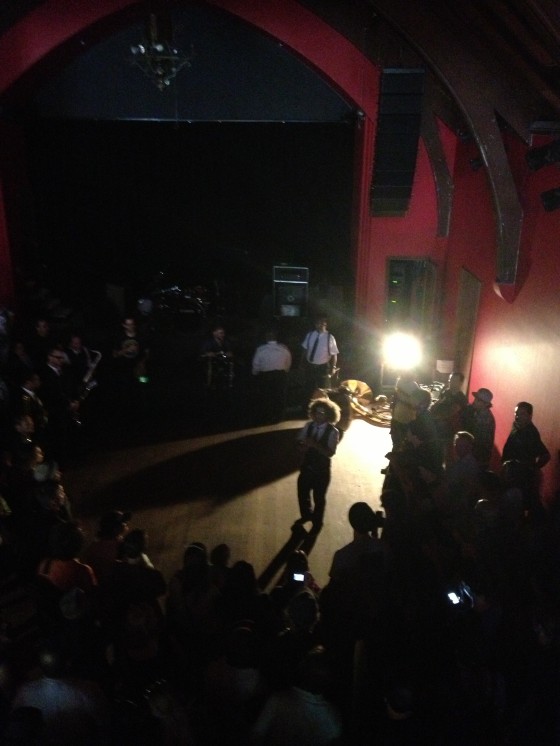 One of the employees said that this weekend is just a preview opening for the Hardly Strictly Bluegrass Festival. The actual opening date is still up in the air. From the look of it, there was quite a bit of construction to go.
Still, the place looks great. The main concert hall is in the chapel (hence the AKA, "the Chapel"). There are at least 4 bars. One in the concert hall, one in the balcony, one in the front, and yet another in a side room.
Booking will be overseen by by the folks behind Slim's, so you can expect that vibe to carry over to the Chapel.