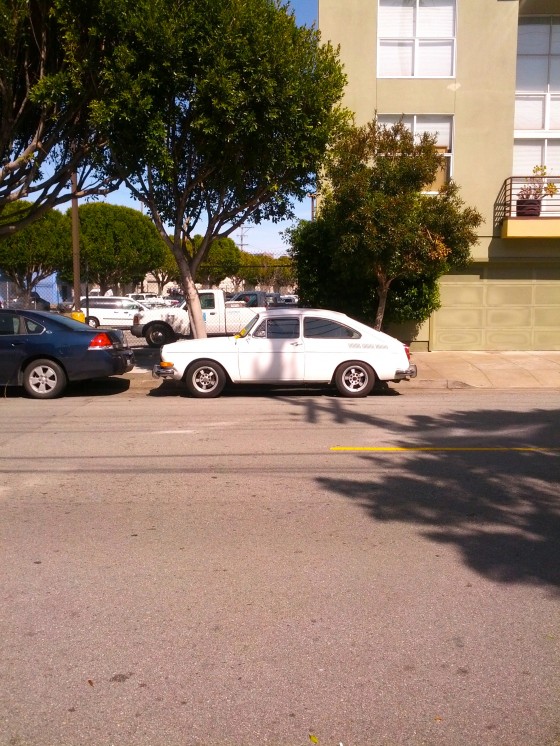 Whenever I see a cool car around the neighborhood, I take pictures and send them to my pal Eric up in Portland who runs Other People's Things, my favorite car blog. He responds with some knowledge and we post the results here and it's called "Car Beat." Here's what Eric has to say about this sporty little VW:
This one is one of my favorite unsung hero cars (the Type 1 Beetle and Type 2 bus always seem to hog the rear-engined VW glory). It's the Type 3, in the 2-door Fastback bodystyle.
The best thing about this car was, unlike the Type 1, the engine was low enough to still make the "trunk" a usable space earning the compact motor the nickname "suitcase." It also is one of the more sleek of the early VW models in the US, setting the stage for the Dasher, and later Passat models.
Improved engineering also made the Type 3 quieter and more civilized than the Beetle, and came in 3 unique flavors: Notchback (sedan) Fastback, and Squareback (wagon…and my favorite of course).
This one looks to be in great condition, though I have seen several here in Portland that are nice as well. In general I'm just happy to see one in any condition since back east they are all but extinct.
Nice find!
P.S. here are some I have come across in PDX
Thanks, Eric! More pics after the jump: