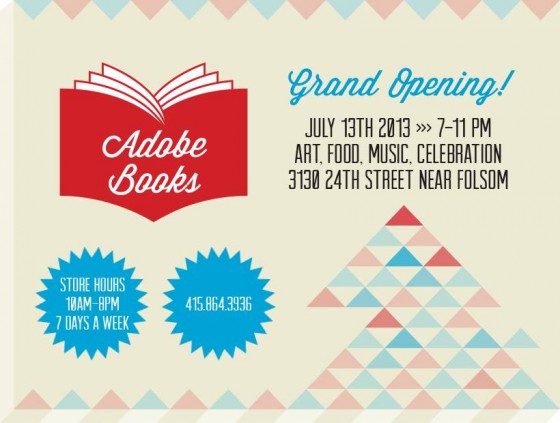 The moment that many of you have been waiting for is finally here:
Adobe Books is now Adobe Books & Arts Cooperative. We are a cooperative business owned by Andrew McKinley and thirteen other volunteers who worked hard to save Adobe.

Let's raise a glass to Adobe's past, present and future, as we celebrate the grand opening of Adobe at our new home on 24th St.
There'll be beer from Speakeasy, snacks from Tartine and Rainbow, music by DJs Kevin Spaghetti & Baron Van West, and a bunch of rad art from local artists.  Check out all the details here!