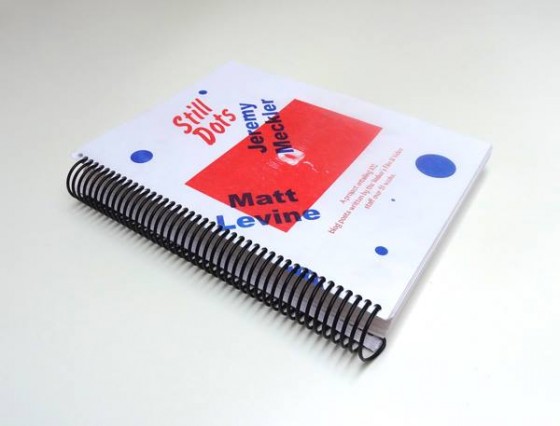 Have you had a chance to check out the new Adobe Books location on 24th Street yet?  If not, tonight's the perfect excuse to visit and hang for a rad book reading and movie viewing:
The evening will begin with a reception at 7pm.
Then Jeremy and Matt will be skyping in to read certain passages of their book, Still Dots, from 8-8:30.
This will be followed by a rare screening of Carol Reed's The Third Man starting at 8:30pm, starring Orson Welles.
Details here!
Also, now would be a good time to look back on the recent history of Adobe, courtesy of Andrew McKinley, the owner of the former 16th Street location, in this deeply personal account that he wrote on notebook paper:
Blame it on the Internet; it is so easy but oh, so true. The number of bookstores diminished quickly. The content and knowledge in them was available elsewhere. When we opened, we were one of five street-accessible shops within one block of 16th Street and Valencia Street. Now there will be none.