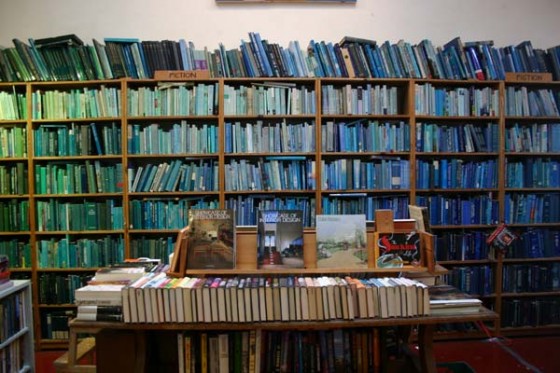 Adobe Books has long struggled with rising rents on their block of 16th St. near Valencia. But what started as a goodbye party for  this past Wednesday quickly turned into a welcome party for the next incarnation: Adobe Cooperative. No, it's not going to be a place to get free Photoshop tutoring. Actually, I'm not quite sure what it will be.
A group lead by Rainbow Grocery's Jeff Ray will take the helm from long-time owner Andrew McKinley and they will be implementing a new business model. Here's what one of the new guys had to say:
"Andrew has run it as a community space more than a business. We're not going to let it close, but we have to think of new models," says another organizer, Kyle Knobel, who talks about the need for diversification – like selling vinyl and magazines; hosting popup shops; putting on events. "We'll still have some books, but it'll evolve."
I guess you can't run a book shop that just sells books anymore. Still, it should be interesting to see what pops up.
[via SFGate]