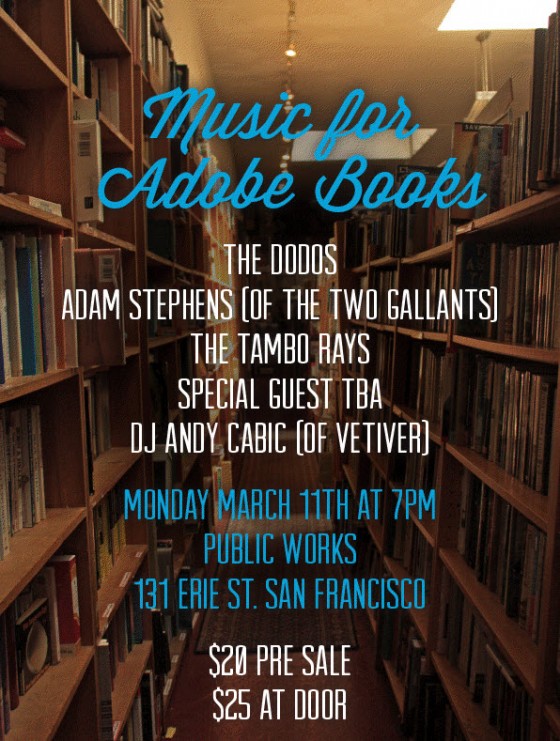 Last month's party at Adobe was a smashing success, but there's still more work that needs to be done!  Fortunately, eclectic indie rockers The Dodos are headlining a benefit for the embattled bookstore that includes some other notable names:
Our Indiegogo campaign still has a long way to go (http://www.indiegogo.com/projects/save-adobe-books). We have until March 15th to raise the remaining 25K. Thankfully a bunch of talented musician are friends of the store, and are joining forces for a benefit show this Monday at Public Works. Thanks to their generosity we have a real chance of making our goal, and creating a new Adobe that is everything we love about the old Adobe and more.

THE DODOS
ADAM STEPHENS (OF THE TWO GALLANTS)
THE TAMBO RAYS
SPECIAL GUEST TBA
DJ ANDY CABIC (OF VETIVER)

Doors at 7pm, Music at 8pm
$20 in advance (via Indiegogo)
$25 at the door
Check out all the details here!