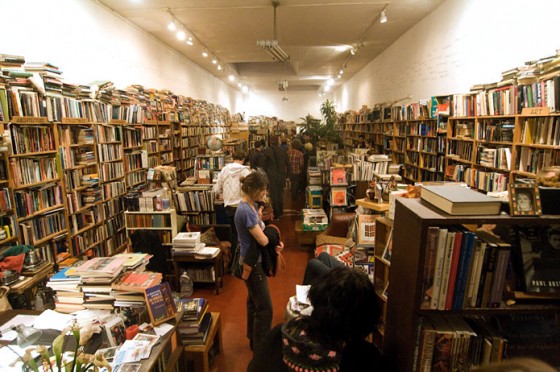 Despite being one of the most revered community institutions in the neighborhood, Adobe Books has had some rough luck lately, but fortunately there's a dedicated group of locals who have been working on a plan to ensure that this important resource sticks around:
10 months ago when we heard that Adobe Books was about to be forced out of business by a 4k per month rent increase, we formed a group to try to save it. Adobe has been such an important part of our lives as artists, writers, book lovers, and Mission dwellers — not only for the books, but for the impromptu events and gatherings; the gallery featuring local artists; the discussions, friendships and connections it has nurtured among us; and the generous, welcoming spirit of the place — that we couldn't see the neighborhood without it.

We hope to create a new Adobe that is everything we love about the old Adobe and more — with a sustainable business plan that can become a model for other efforts like ours to keep culture, the arts, and small businesses alive in our communities. Come see a preview of our new vision this Saturday.

We'll be hosting some of the Mission's finest artists and entertainers:
Reading by Marina Lazzara, Chris Carlsson, Maw Shein Win, & Sarah Wishby from 7-8
Music by DJ Carnita (Hard French), 8-10:30
Photo booth by Shot in the City, 8-9:30
Rocky's Frybread, 8:30-10:30
Snacks generously provided by our friends at Rainbow Grocery
After donation, complimentary drinks provided by Speakeasy, Trumer Pils, and Broadside wine
Participating Pop-ups: Hearth Coffee Roasters, Golden Collective, The Explorist International Records, Second World Farms
RSVP and invite your friends here, and don't forget to check out the Save Adobe crowdfunding campaign!
[Photo via Fecal Face]