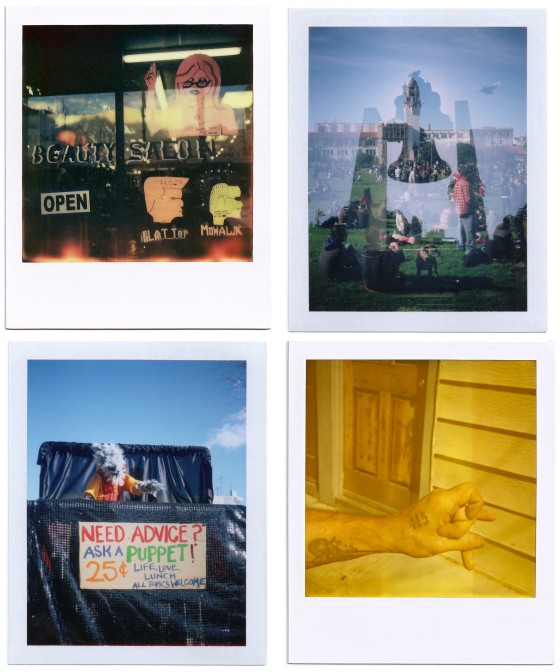 Billy and Bruce of Polaroid SF are celebrating another year of daily instants with another show at 111 Minna, and they shared with us a sneak peek of some of their favorite shots from our neighborhood. I was stoked to see that good ol' Flat Top and Mohawk (formerly Flattop and Mohaw) made the cut! Go ahead, click and zoom in to see them in full glory.
Here's what they had to say about shooting in the Mission:
The light in the Mission is some of the best in the city. The 'golden hour' always seems to last a little longer in this part of the town. And there is never a shortage of characters out on the street to engage with. A day out shooting in the Mission is almost always rewarding.
Another Year in Polaroids opens this Friday the 13th, 5-10pm, and of course it includes a Polaroid photobooth. The show is up for one night only, so add this to your calendars now!