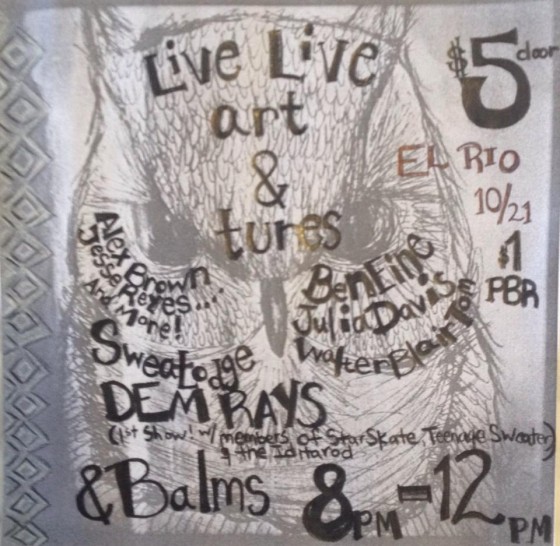 Whenever someone asks me why I love living in SF, a hundred reasons pop into my head, but one of the most compelling is the fact that on any given night there's always a bunch of rad stuff going on to check out. It doesn't matter if it's a Tuesday or a Friday; you can always find some scene, show, or activity that suits your fancy (for the time being, at least).
Case in point, tonight at El Rio there's a sweet show with Sweat Lodge and friends along with a cool community-building art exhibit featuring a bunch of local artists. Instead of constantly complaining about the degradation of community in the neighborhood, take some time to do something to help shape it!
Check out owl the details here!