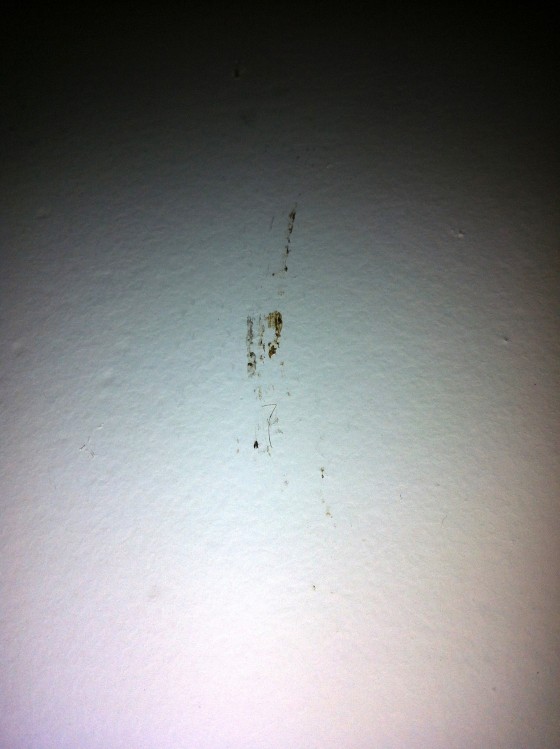 Local bug hunter David Enos reports on this season's particularly wicked strain of mosquito:
The mosquitoes have been out of control this year, worst in town since 2007.  I used to be an expert – I could jump directly up to the ceiling with an open palm and they'd be dead before they could move.  I can never seem to find them anymore.  I circle the bed in my undershirt like someone's insane father.  A lady tries to pull the comforter up enough to block all the harsh overhead lights I've turned on.  I give up.  We both wake with bites everywhere, on jawlines, foreheads, insides of the wrists.  I finally found one, a few days ago, behind boxes in the hallway.  It was mid-day and he did not expect to be caught.  Smashed into blood, our blood, like a vampire in the basement. [link]
Congrats on your kill, David. But yeah, they're intense this year, right?
UPDATE: OH SHIT