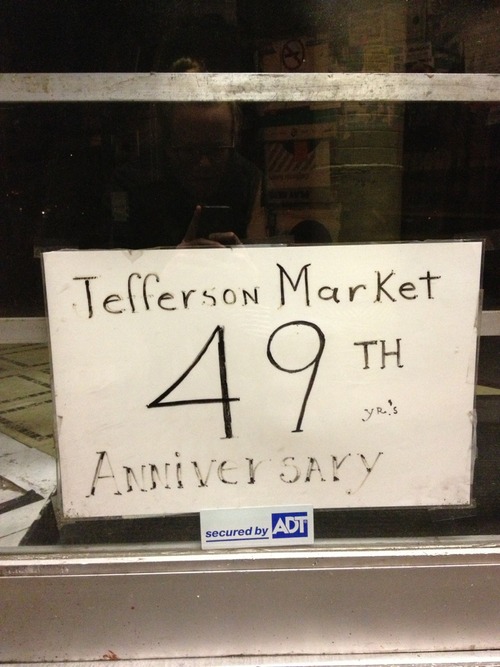 Amidst all the fanfare about the opening of Local Mission Market (by the folks behind Local Mission Eatery and Local's Corner) comes the revelation that the group has yet another project in the works: Local Cellar. They're taking over Jefferson Market, the corner store at 22nd and Florida that's been run for almost 50 years by the same guy. Inside Scoop reports:
The owner of the building, Ibrahim Muhawieh, has also been running the liquor store for the last 49 years. He's never had another job. Not too long ago, he came into Local's Corner and gruffly asked for the owner. [Local Mission Market's Yaron] Milgrom recounts that he thought he was in trouble, but as it turned out, Muhawieh was selling the market and asked Milgrom to buy it.
"He had seen what we were doing at the Corner and he had seen my kids around the neighborhood," says Milgrom, who lives across the street from Local's Corner. "And I think he wanted it to be a family business again." [link]
A nice little story. And what's more, Local Cellar will traffic in local beers and spirits, as well as homemade syrups, tonics, bitters, ice, and more. AND they'll do delivery! Look for it early 2014.
[Photo by Less Jokes]