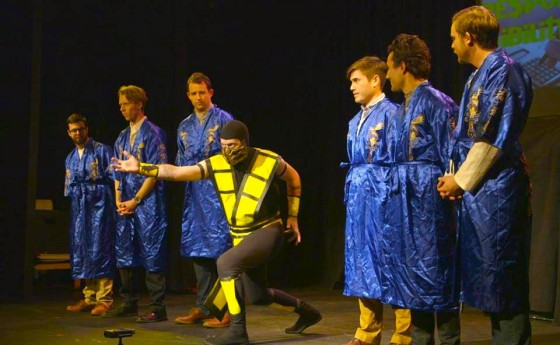 Local sketch troupe Mission CTRL (part of the PianoFight family) debuted their latest show "Innovate or Die" during SF Sketchfest last month, and it went over so well they decided to bring it back for a pair of dates right here in the Mission. Here's the rundown:
Mission CTRL is answering a question you didn't even have the balls to ask! That's right—we're bringing back our sold-out SF Sketchfest show, "Innovate or Die!" Two nights only (March 6/7) at Zbelow, featuring some heavily funny guests: musical comedy from Imaginary Radio and stand up from Stroy Moyd (March 6) and Caitlin Gill (March 7).
This crew is great at what they do, as we know from having laughed our asses off at their poker-playing Minotaur bit and their summer blockbuster about murderous ducks. Get tickets and more info here.
And watch this short for a taste: