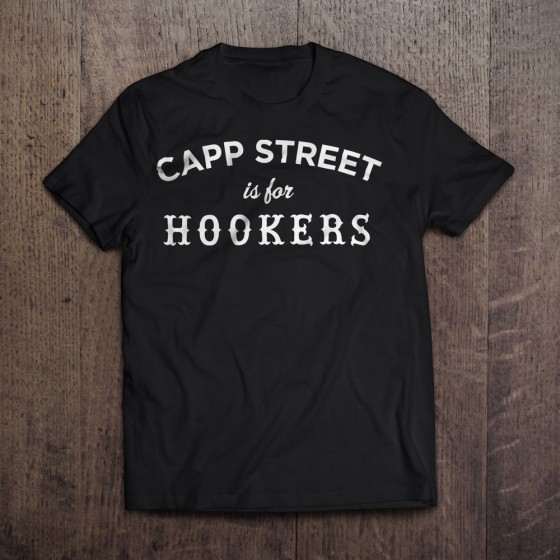 AND, it was designed by Lil Tuffy, creator of our awesome Mission Mission Bingo Board!
Here's what Stu has to say:
Personally I believe prostitution should be legalized so we can get rid of pimps, cut down on sex trafficking, and make the entirety of the sex business safer for everyone involved. But until that happens, Capp Street will always be for hookers and now you can get a shirt that says so.
Win one (or purchase one) here.