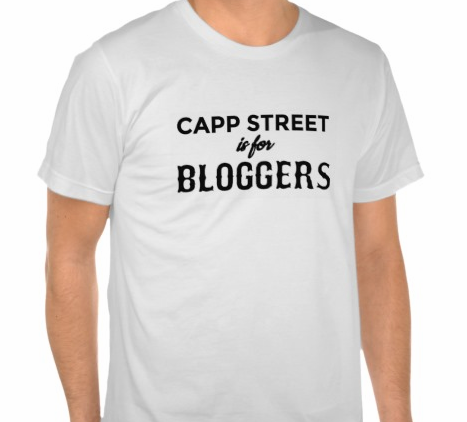 Some shirt last week was all, "Capp Street is for hookers." I got to thinking about it, and, I disagree.
Historically, and increasingly, Capp is for bloggers. There's tech blogger (and former Mission Mission writer) Kevin Montgomery who lives on Capp Street, there's longtime Mission Mission writer (and Secret Alley founder) Ariel Dovas who often works out of the Secret Alley on Capp Street, nowadays you've got Mr. Justice broadcasting Burrito Justice Radio from the Secret Alley, and new on the scene is Amy who writes Capp Street Crap, etc., etc., etc. We even had an official Mission Mission staff meeting at the Uptown on Saturday! It's all about being up on the Capp tip, y'all!
So who wants to buy this shirt? It's a American Apparel. Get one here.
Here's what it looks like on a guy: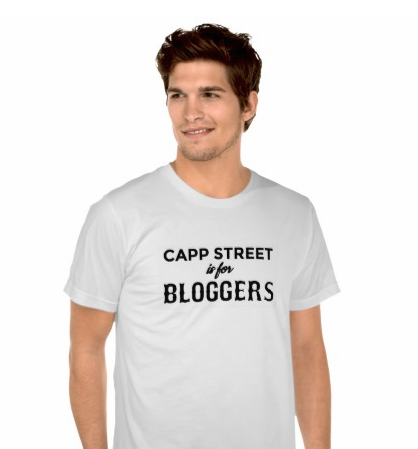 (Original t-shirt design and custom artisan hand-drawn fonts by Lil Houghy.)