There are about 500 bars in town, which means that there are about 10 birthdays a week. This past Monday, Kilowatt had it's 20th birthday, reverting back to 1994 pricing and attitude.
I mean, everyone was super chill, there were a multitude of tasty beers and a steady stream of tunes from the 19nineties. Most beers were $3 and pool was 25¢, meaning that $10 could buy two beers, a congratulatory shot for the bartender, then a game of play with a quarter you found. Also, this totally happened at the table.
So, what do you think about wishing your favorite bar down the street a happy birthday? It's probably soon.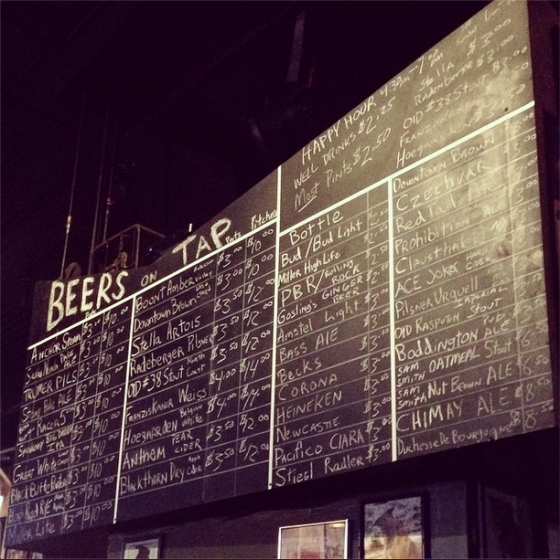 [Thanks @ckchew]
-Chris Bunting