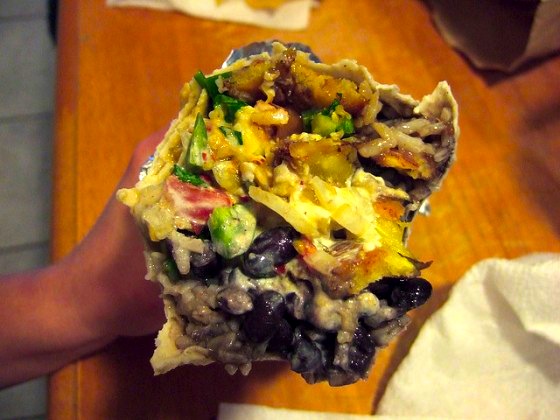 Our own Andrew Sarkarati gave Cuco's the "best burrito in the city" title back in 2011 (and took this delicious pic). Since then there've been numerous rumors of closure, culminating in a recent battle with their landlord. And the landlord won. Hoodline reports:
It's the end of the road for Cuco's, which will close its doors for good this coming Monday after nearly 23 years in the Lower Haight.
As we reported back in July, the Mexican/Salvadoran restaurant at 488 Haight Street was facing eviction by landlord Robert Shelton, who sought to terminate the business's month-to-month lease without explanation.
The Campos family, which has operated Cuco's since February of 1992, initially sought to have the eviction thrown out in court. That motion was filed by Domingo Campos on August 6th. Unfortunately for Cuco's, the motion was officially denied on August 27th.
Get it while you can. Read on for more on the legal battle and quote from the Cuco's family.