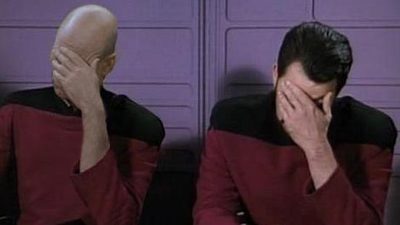 I received an email this morning that first made me do the double-facepalm, then made my blood boil the more I thought about it.  I'm posting it here in order to be instructive to future companies to never send anything like this again.  I've also omitted the name of the sender and the company he represents, only because I don't want to completely destroy his life Peter Shih-style.
Hey Andrew,

I think your audience at MissionMission will really enjoy this release. Not only is ******** a cool app (I'm biased!) but it's an awesome/inspiring use case they will be able to relate to.

Let me know what you think – I'm happy to tweak, expand, etc. as you see necessary.

Looking forward to hearing back!

-****

Press Release:

Neighbor Discovers Mission District Fire with San Francisco Only App ********

A Mission District man determines the cause for commotion and smoke to be the apartment fire through real-time images of the fire delivered by fellow Mission resident through community-driven mobile app ********.

SAN FRANCISCO, Jan. 29, 2015 — Last night, many residents of San Francisco's Mission District were trying to determine the cause for the emergency vehicles and smoke at the onset of the Mission District apartment building fire. One resident, Jonathan W. took a unique approach and was quickly able to not only discover the cause but see the fire in action right on his phone. Jonathan connected with another San Francisco resident, Fritz S., using the app ******** to see what was happening at the heart of the emergency.

New app ******** let's San Franciscans check out any place in the city, anytime with real-time help from another community member already there. Jonathan took advantage by asking what was happening at 22nd and Mission to cause the emergency. Another ******** member near the fire answered his question and posted a photo of the fire. This photo was then public in the app and quickly became the most upvoted post in San Francisco – quickly spreading awareness throughout the ******** community.

"The ******** community is awesome!" said ******** Cofounder ***. "Not only are people finding the top things happening in the city, knowing what the local weather is like, and finding out if their favorite restaurant is packed – community members are using the app to discover and share emergency situations that could potentially help save lives."

Next time you need to see what's happening at ground zero of an emergency – or if you just want to see what your favorite cafe, park, bar, or more look like right now – let the community at ******** help.
Folks, can we all agree that taking advantage of a disaster in order to promote your business is NEVER a good idea?  Seriously.