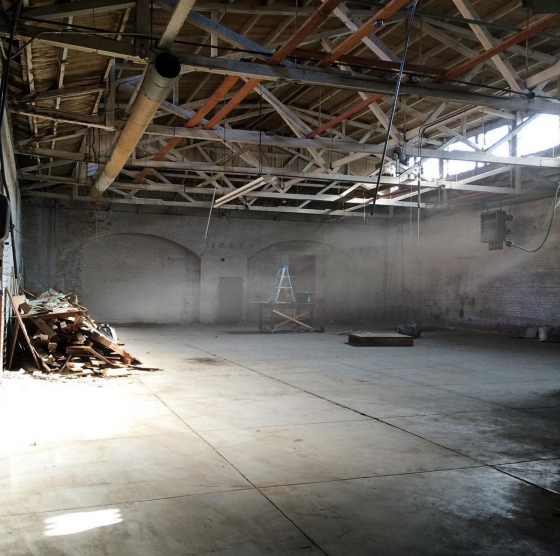 In the quite lively comments section of yesterday's post about whether the Mission is still cool or not, former Mission resident and Mission-based business owner Jared Rusten posted the following thought:
you guys should come buy buildings with us in downtown Stockton (like Detroit, but smaller, safer, warmer… but with plenty of cool old historic spaces.) The mortgage on the 5000sf warehouse we just bought in Stockton (6 blocks from the waterfront) is under $1k/mo.
That is incredibly cheap. So I went back through Jared's Instagram and grabbed a couple pics of the space. (The one up top is from several weeks back when they'd just started moving in; the next one is from more recently, after the skylights were put in.)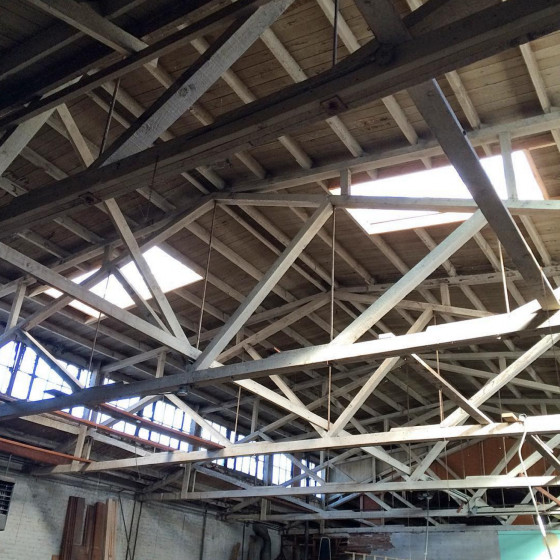 Maybe we should all move to Stockton?
Here's where it is in relation to San Francisco btw: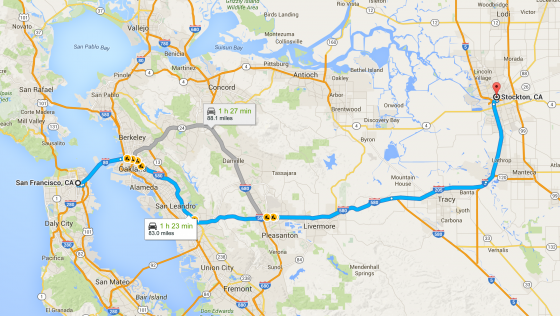 [Map by Google Maps]