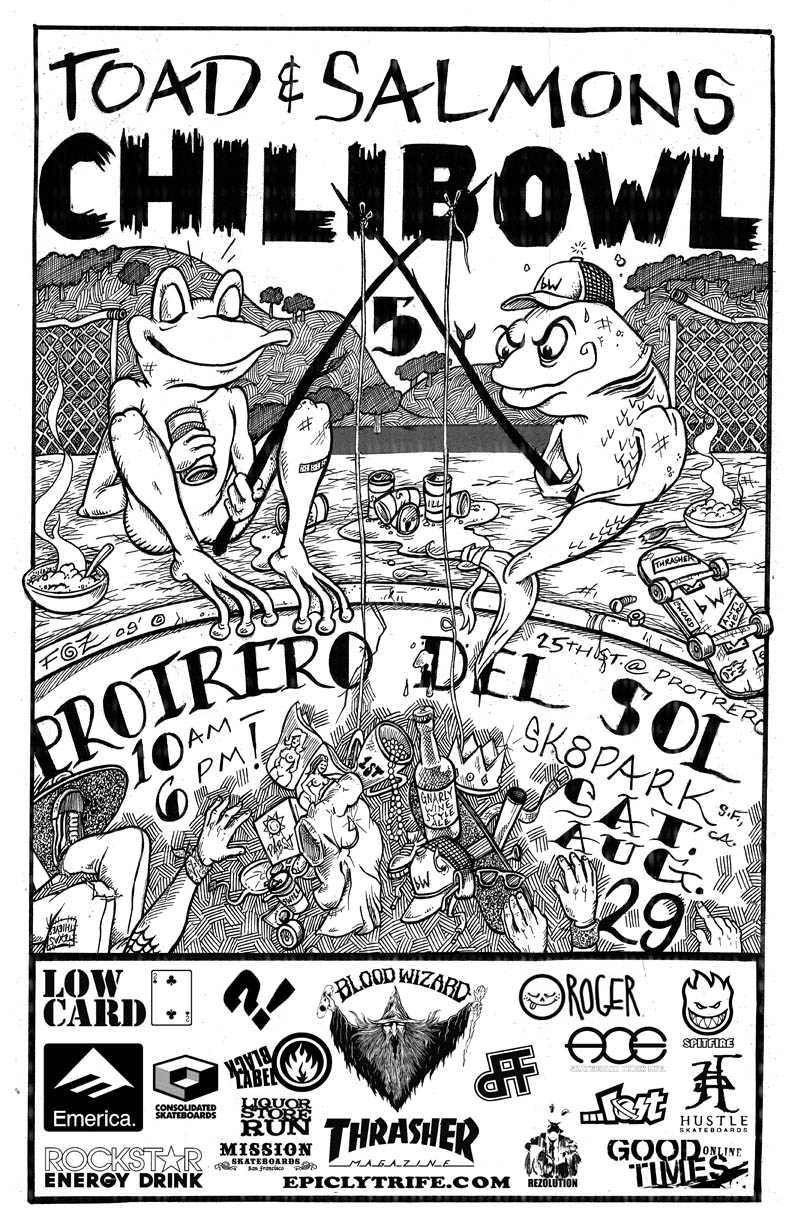 Saturday August 29th: Skateboards, Chili, and people hating hipster girlfolk.  Oh yes.
It is a skateboard bowl contest and chili cook-off at potrero del sol park.  25th and potrero.

skateboard and chili registration opens at 9 am.  skate contest starts at noon.  chili judges start tasting chili at 2pm.  finals of the skate contest at 330pm and awards at 430 pm.

Be there, be there, be there.
Thanks Antonius!