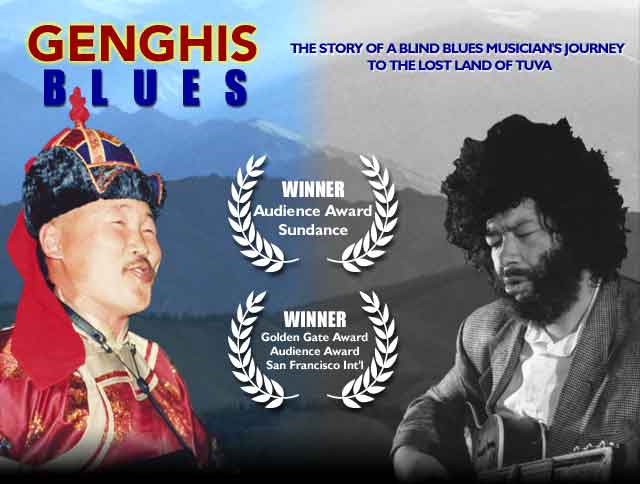 Last Tuvan throat singing post of the weekend, I promise.
In case you missed last night's Tuvan throat singing extravaganza at Kaleidoscope, Genghis Blues: the movie which made it all possible, is screening tonight at the Roxie at 7:15pm. Best of all, after the movie Kongar-ol Ondar will be performing!
The Genghis Blues Review last night was totally packed, but it was an awesome time. Kongar-ol Ondar did some traditional songs, but also took us back Tuva future with this folk-rock inspired number:
He also invited local singer and vocal teacher Karina Denike up to, uh, feel his diaphragm.