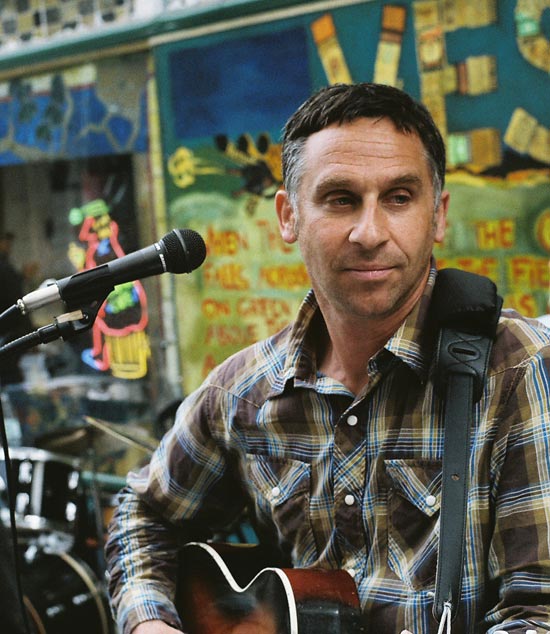 Seth Augustus is playing two record release shows at Porto Franco Art Parlor this weekend, on Thursday 3/4 and Friday 3/5 at 8pm.
If you don't know about Seth, he's a mission-based bluesman who incorporates Tuvan throat singing techniques into his songs. It's pretty much impossible to describe what this sounds like, so you're just going to have to click this link to see the current world master droping jaws on the Letterman show.
You may have seen the incredible documentary on San Francisco's late/great Paul Pena, Genghis Blues who was the first American to self-teach himself the Tuvan way and even went on compete in the annual throat singing festival in Tuva. Seth was a great friend and caretaker to Mr. Pena in his later years.
Check out this video I shot of him freaking out the normals at Patricia's Green in Hayes Valley with an old Tuvan classic: "Eki A'Ttar" (Good Horses).
Seth's new album, "To The Pouring Rain" will be on sale. Pre order tix here.