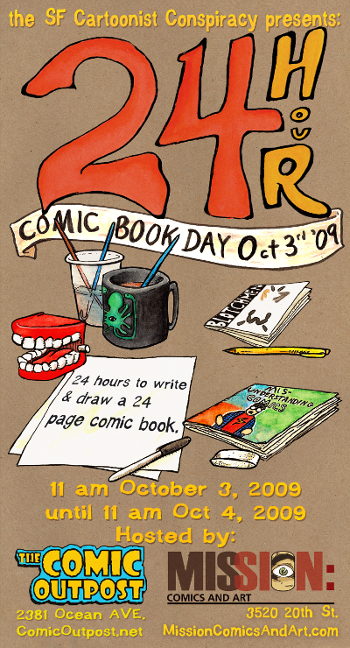 If I made comics, I would totally crash this party:
24 Hour Comics Day is an event where cartoonists all over the world attempt to create their own 24 page comics in 24 consecutive hours.

If you are interested in taking part in this years event, please email Doctor Popular at at yoyogenius at gmail dot com with your name and phone number. Space is limited to 20 seats (per shop), so serious inquiries only, please. Additionally, we are asking for a $5 fee to reserve a space, this money goes to the shops to help cover costs.
(link)