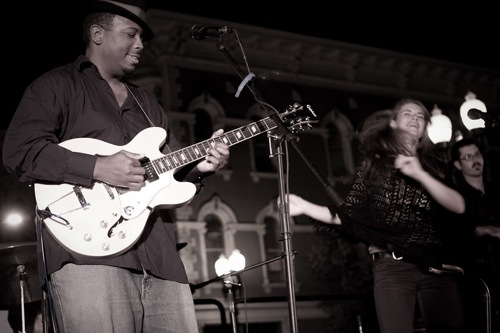 Quinn DeVeaux leads an awesome Ray Charles-style Rhythm and Blues Band, complete with a trio of long-gloved hot girl backup singers (the Quintettes, naturally). Check out their performance on the awesome Chasing the Moon video podcast here.
Tonight at 8:30 he'll be doing a special solo performance of his bluesy originals for FREE at Bluesix on 24th and Treat. Bluesix shows are always loads of fun. It's a great listening space and the nights there usually end up as wicked house parties.
And after that, don't forget to go next door to Taqueria La Vallarta this evening to check out their delicious taco bar and fascinating mural.