Lydia Chávez at Mission Loc@l reports that a brick was hurled through the window of the Sirron Norris Studio on Valencia Street.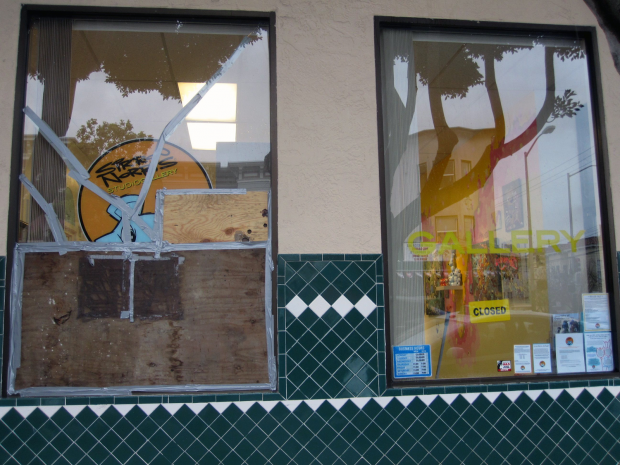 Lame for sure.
Source of the photo and the rest of the story here.
Also from Mission Loc@l, a new Reyes piece in the making on the Walgreens at 23rd and Mission.
Sirron Norris was previously covered on Mission Mission here.