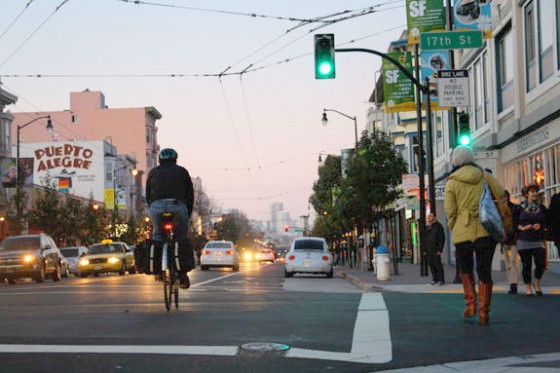 What was once a green wave has now become a red tide, as the excellent system in place on Valencia street that allowed cyclists and motorists alike to encounter a consecutive string of green lights so long as they maintained a steady 13 mph pace seems to have succumbed to some obstacles.  MM reader Alex reports:
It used to be that I could zip straight from 25th to 16th (heading North, that is) on my bike without having to stop a single time, because the lights were perfectly set up to be a bitchin' bike corridor.  Now I always gotta stop around 20th and 21st.  Why?  Who killed the good light timing?
I've also noticed this alarming trend, not just on Valencia Street but also on 24th where the same 13 mph speed could be employed from Folsom to Valencia (and probably Guerrero) to get through every green light with plenty of time.  Now I seem to always get stuck on Capp unless I seriously gun it.
Are these changes the result of some recent decision to move away from the Green Wave initiative, or could they just some random coincidence or malfunction that upset the timing of the stoplights?  Anyone know what's up?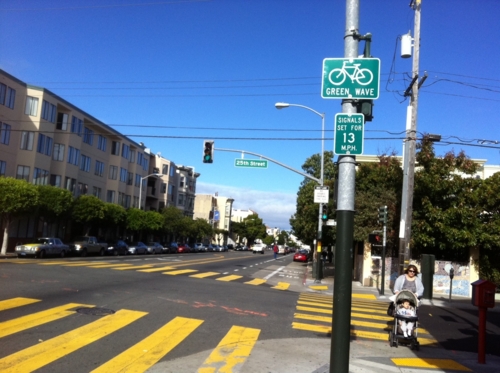 Previously: