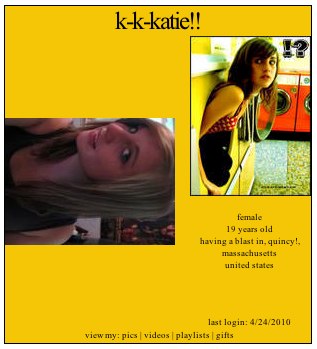 The angry young lady that defaced that Chris Lux mural and a wall near 20th and Valencia was caught in the act during Bay To Breakers this weekend after she allegedly bit a police officer and tried to spray paint a dude.
Katherine "KKKatie" Dunbar now faces a double-whammy of vandalism and hate crime charges. Bummer for all her apparent fans on MM. Count me out of those, though. I only support Brangelina-approved street art.
Full scoop on SFAppeal.
Previously:
Spurned Scenester Sullies Sightly Street Art