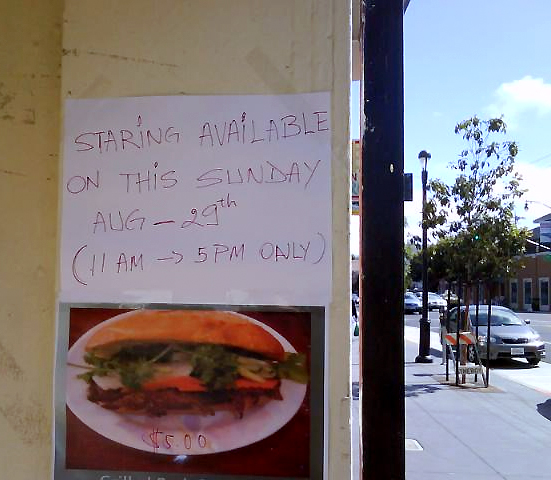 I happened upon a photo this morning that threatened to turn the whole Mission upside-down.  Geographic cues indicated that it was taken merely down the street on Valencia, so I just had to investigate, questionable grammar aside.
First, a little back story:  I've been searching for a dependable Vietnamese sandwich spot in the Mission for quite a while now, but to no avail.  My interest was especially piqued by the whole street cart movement that started last summer, but the hours of the mobile banh mi vendors were just a little too irregular for my taste.  Which brings us to today . . .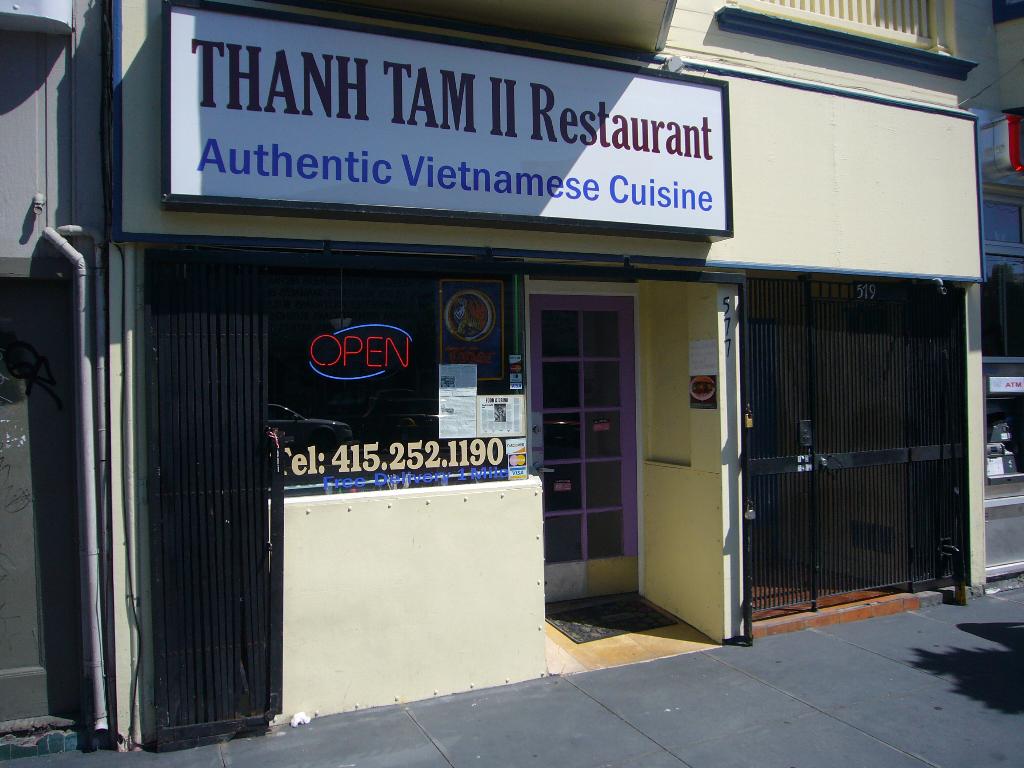 The mystery spot in question predictably turned out to be Thanh Tam II, the other Vietnamese restaurant.  You know, the one you go to on those rare days when the wait for Sunflower looks to be over 30 minutes.  The host gave me the choice of chicken, beef, or pork, but informed me the price would be $5.50 rather than $5.  Nonetheless, I ordered a pork to go and headed back home.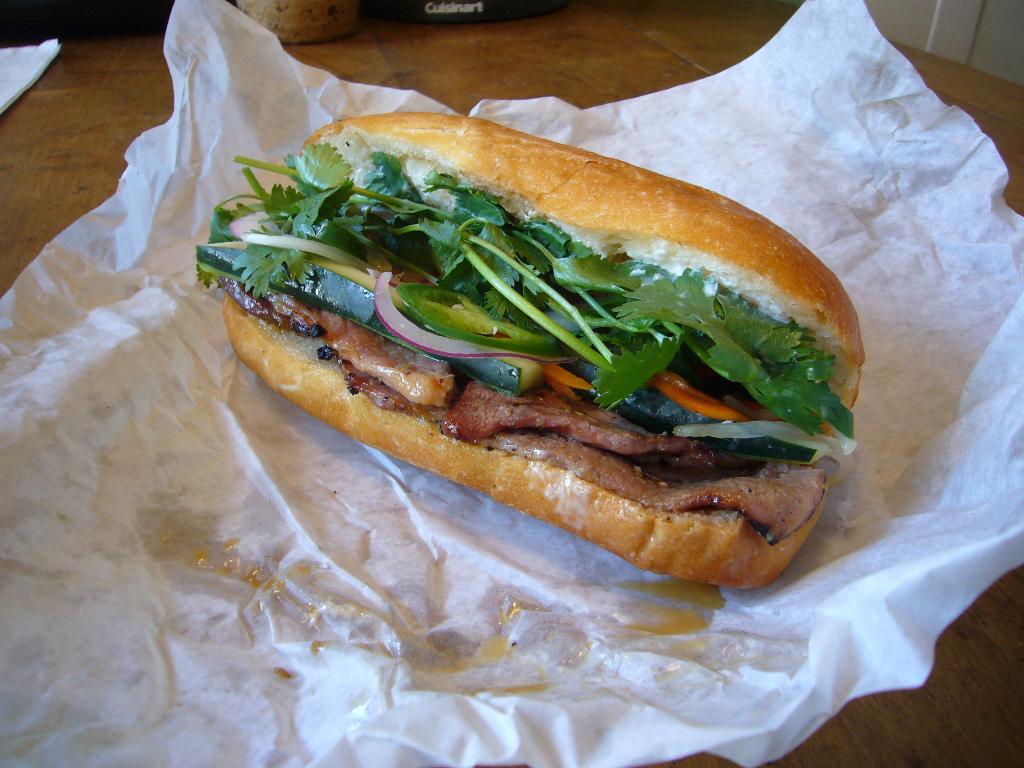 The sandwich was amply packed with a generous assortment of carrots, cucumbers, cilantro, jalapenos, and onions (but no daikon).  Also absent was any sort of pate lining, which would have deftly complimented the well-marinated, tangy pork cuts.  Instead, only mayonnaise coated the bun, which was a perfectly flaky roll similar to those used by the Saigon ladies.  Size-wise, the sandwich looked to be about the same as its Tenderloin counterpart, although it didn't feel quite as hefty.
To be fair, it was their first day serving banh mi, so they still have some time to work out the kinks.  I do see a lot of potential, however.  All in all, it's definitely nice to finally have a go-to Vietnamese sandwich alternative here in the Mission, even if we have to pay an extra $2 convenience fee.
[Initial Photo by pagedesign]
Previously:
Inside the Banh Mi Cart Test Kitchen