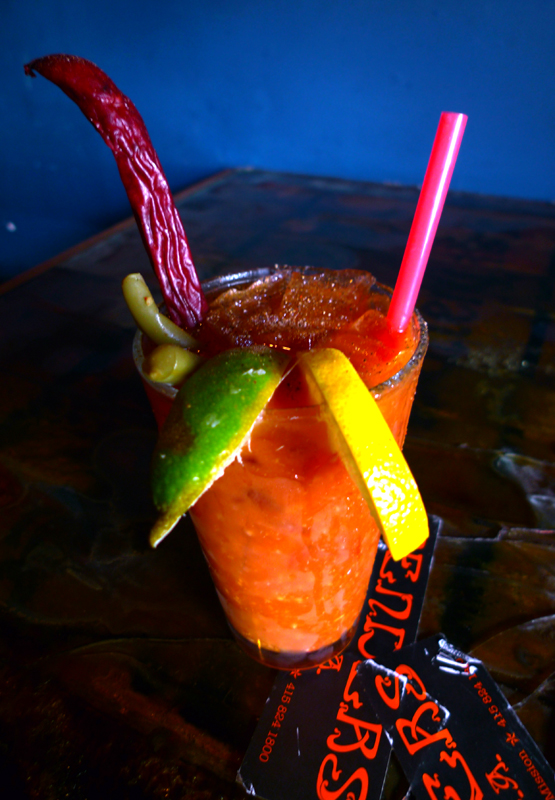 As we threatened earlier this week, the MM Bloody Marython will recommence tomorrow at noon starting at Thieves Tavern on 14th Street by Guerrero.  We hope you join us for what definitely promises to be a shitshow.
After Thieves, we'll traverse through several hundred scantily clad women shaking their ta-tas for Carnival towards our next stop at Pop's on 24th by York.  From there, we'll probably stop by the Phone Booth on S. Van Ness at 26th.   Unfortunately, Chelsea from the Attic is out of town this weekend and won't be able to spoil us with her creativity and cheese cubes, but she hopes to be around for future tours.
Well, enough banter–see you tomorrow at noon!
[Photo by Mike Chino]