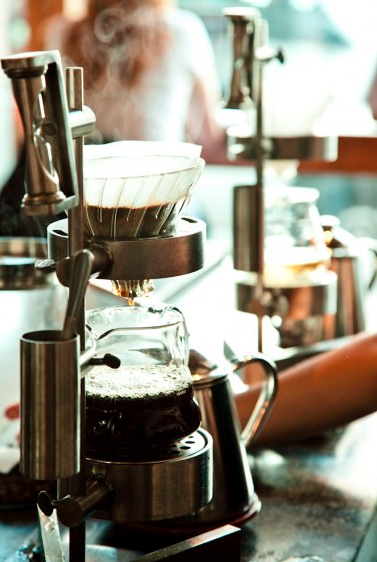 Four Barrel is turning 3 tomorrow and just like last year there will be free coffee all day. Unlike previous years, there will be skee ball:
To celebrate three years of being in business, Four Barrel Coffee will be throwing their annual birthday bash on Tuesday, August 23rd, from 7am to 4pm.  As they do every year, they will be giving away free coffee and espresso drinks all day long.  To add to the fun, Glass Coat Photo Booth will be setting up one of their free photo booths from 12pm-4pm, there will be two Skee Ball units in the back for people to square off against one another, and they'll be serving free slices of Tartine Cake at noon.  Plus the Pizza Hacker and Rosamunde Sausage Grill will be posted up outside if people want to buy a some lunchtime food.  It's going to be a doozie.
No word on whether the skee ball units will be dispensing tickets for high scores, which can then exchanged for plastic harmonicas, mini squirt guns, and rubber goblin finger puppets. We'll check with our source.
[thanks Nicky Koch]
Update: No skee ball prizes