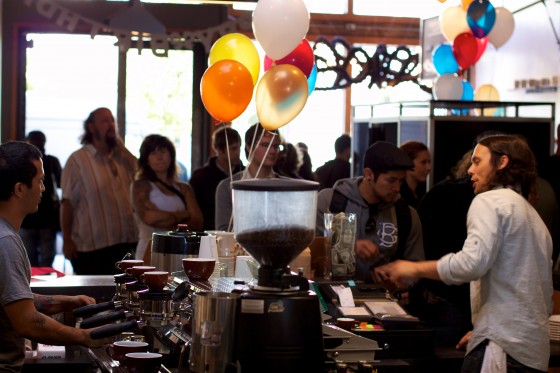 Has it really been that long already?  Besides the free coffee, they've also enlisted the help of some  friends from last year:
Glass Coat Photo Booth will be setting up one of their beautiful, free photo booths from 12pm-4pm.
Also, there will be two Skee Ball units in the back for people to square off against one another, courtesy of local Skee Ball champ, Joey the Cat.
At noon, we will be serving free slices of delicious Tartine cake, while the three cakes last of course, which is usually, like, five minutes.
For the kids, we'll have a small petting zoo set up from noon to 3pm in one of our parklet corrals, courtesy of Little Explorers Mobile Petting Zoo.
For the lunchtime crowd, Los Compadres, a delicious taco truck, will be posted up outside if people want some food to go along with their lattes.  It'll be a hoot.
If anyone can beat my score of 450 in Skee Ball, I'll buy you a puppy.