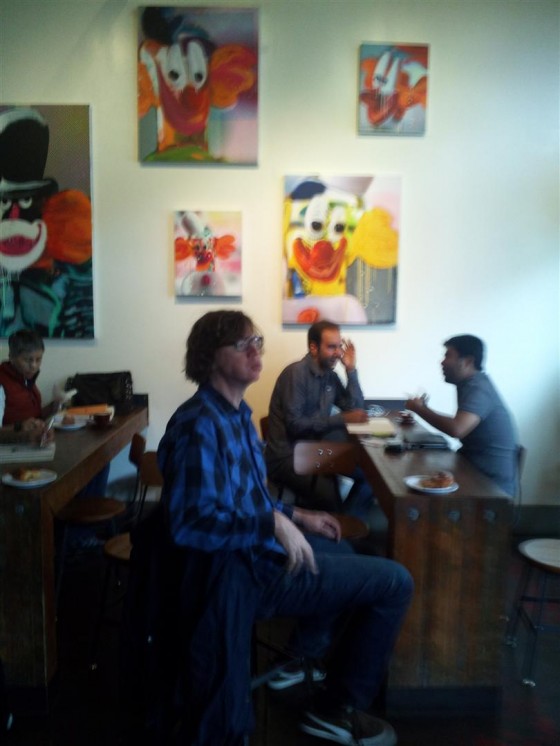 Fresh off his inspiring performance last night at Hardly Strictly Bluegrass, Thurston Moore opted for a more subtle undertaking at one of our neighborhood's highly-touted coffee shops this morning.  Fortunately, my savvy cousin Nushin was on the scene and snapped this pic so the exploit would not be lost to posterity:
Suspicions confirmed by the highly agitated and blushing barista. We were too shy to invite him to the knockout tonight for the sonic youth cover band.
How rad would that have been?!?  Thurston, if you see this, come to the Knockout tonight!
(Thanks Lauren and Nushin!)