Big things in store for everyone's favorite deli dive, Rhea's. First, check out this architect sketch of the proposed new storefront: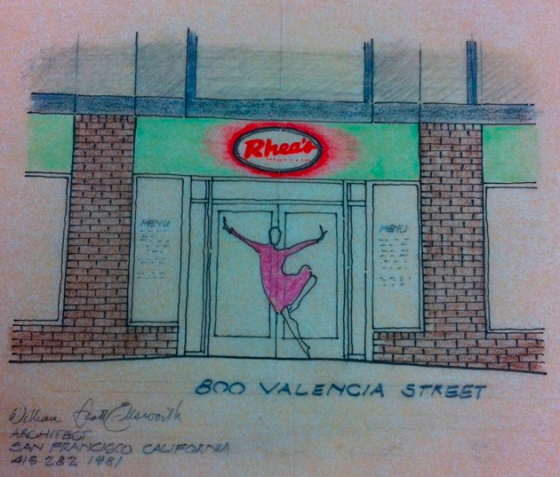 Not sure what's up with the pink-clad ballet ghost in front of the doors, or when to expect construction to start, but this seems to indicate business is good which is fine by me.
Also, Rhea's Deli will be on Bay Area Check Please tomorrow night. If you actually still have TV, tune in and see some clueless dork complain about the lack of fine dining service and valet parking options. The rest of us can see it on their blog in a few days.
[via @RheasDeli]
Update: More great news: starting October the deli is open every day, with the possibility of extended hours.