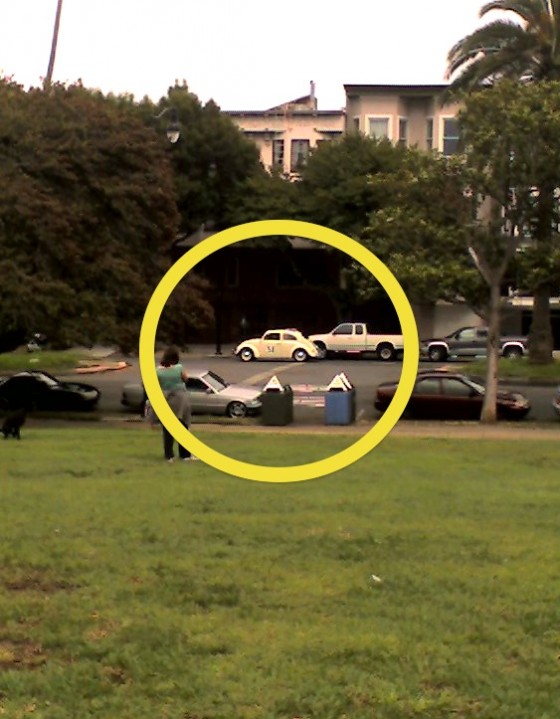 From Herbie's Wikipedia entry:
Herbie is an anthropomorphic Volkswagen Beetle, a character that is featured in several Disney motion pictures starting with the 1968 feature film The Love Bug. He has a mind of his own and is capable of driving himself, and is a serious contender in auto racing competitions. Throughout most of the franchise, Herbie is distinguished by red, white and blue racing stripes from front to back bumper, a racing-style number "53″ on the front trunk lid, doors, and engine lid, and a yellow-on-black '63 California license plate that says, "OFP 857″.
I wonder if this has anything to do with this.
Now let's all watch the German trailer for Herbie Goes Bananas: