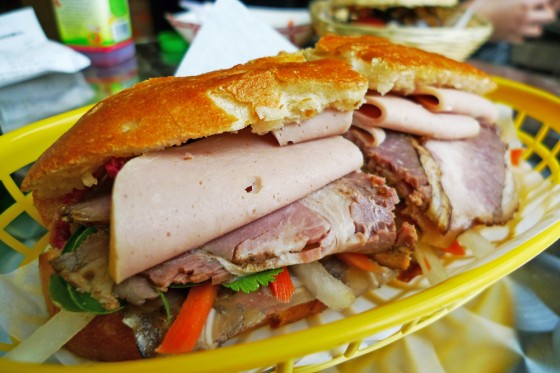 Duc Loi Market at 18th/Mission officially kicked off its brand new kitchen today, and the star of the show is the "Authentic Vietnamese" sandwich, which owner Amanda Ngo serves piled high with cured ham, pork belly, chicken liver pâté, and head cheese. How does it compare with the $3.50 banh mi's you'll find elsewhere in the city? The quality of ingredients, proximity to the Mission, generous portions, and overall flavor package make it well worth the extra buck and change.
The menu also has a good breadth of variety – including a fried chicken sandwich, a BBQ menu, and a veggie portobello tofu sandwich that can be made vegan if you ask for no mayo. According to Helen Tseng, "It's as big as your head and contains about half an avocado". Hit the jump for a closer look!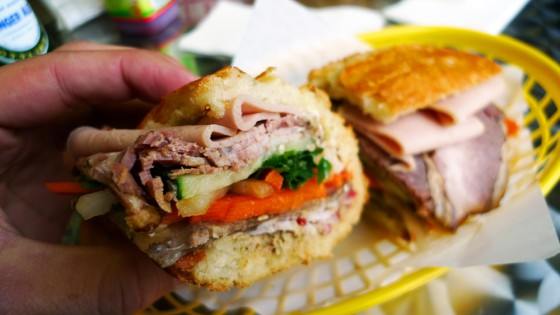 The Authentic Vietnamese sandwich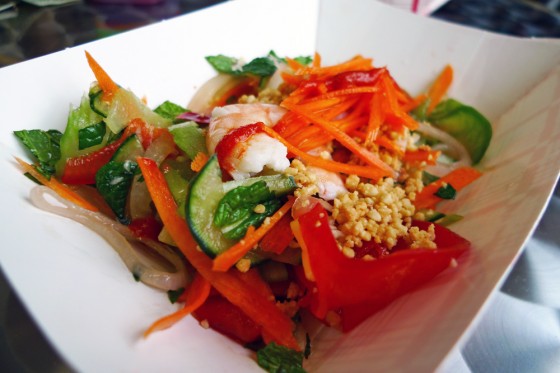 Amanda is a total sweetheart and offered us a tasty side of Vietnamese salad while we waited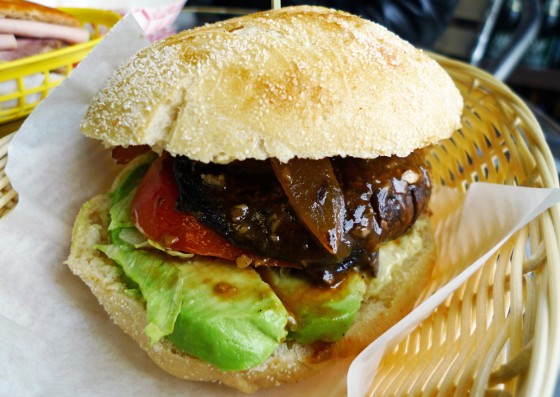 The Vegetarian Tofu Portobello sandwich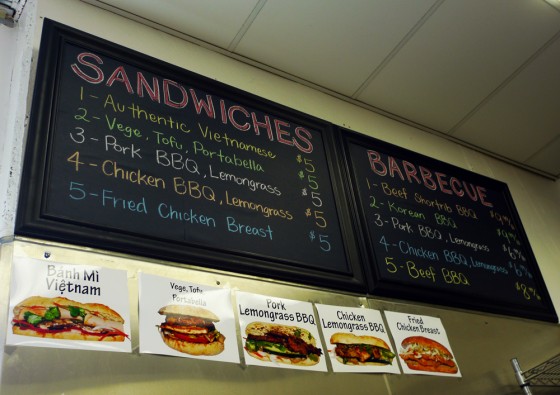 The full Duc Loi Kitchen menu. They'll be open from 11am-7pm every day, so head on down!