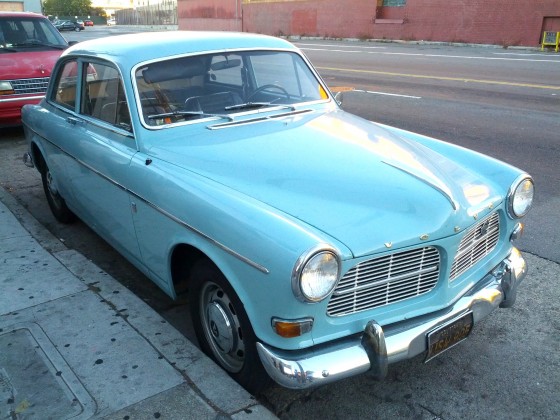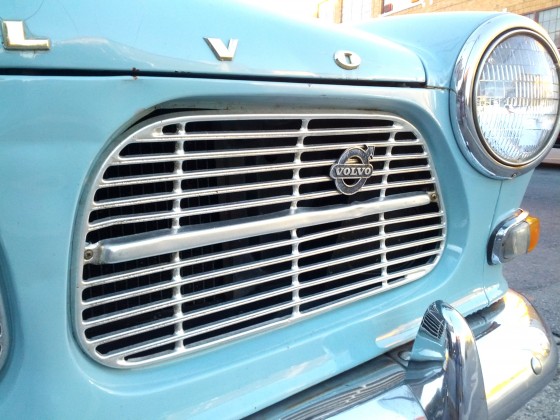 Whenever I see a cool car around the neighborhood, I take pictures and send them to my pal Eric up in Portland who runs Other People's Things, my favorite car blog. He responds with some knowledge and we post the results here and it's called "Car Beat." Here's what Eric has to say about this lovely vintage Volvo:
This is a Volvo Amazon, known in the States as the 122S (1956-70, though this is a '65-66).  The 122S, much like the BMW 2002 is the car that cemented the company's popularity with the American consumer.
The 1965-66 model year is one of the most relevant, with a brand new ergonomic seat design in fancy leatherette (aka PVC).  It also featured what was a Volvo innovation that would soon become the standard for all auto manufacturers- the three-point safety belt.
One thing they didn't figure out just yet was that beautiful but frustrating rear filler cap.  One rear end collision and you can't put gas in it.
Thanks, Eric! More pics (including a closeup of the rear filler cap) after the jump: