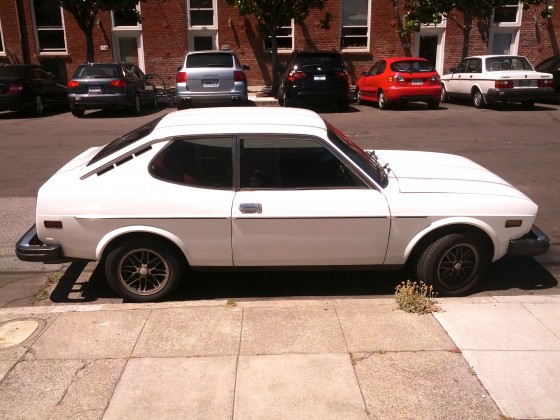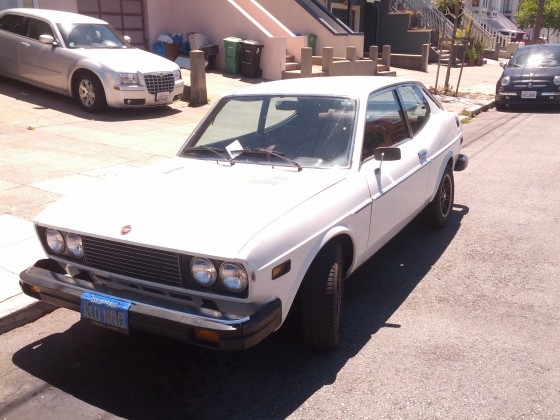 Whenever I see a cool car around the neighborhood, I take pictures and send them to my pal Eric up in Portland who runs Other People's Things, my favorite car blog. He responds with some knowledge and we post the results here and it's called "Car Beat." Here's what Eric has to say about this sporty little Fiat:
You don't see these every day…then again that is why you took a picture of it I'm guessing.
This is the Fiat 128 (1969-1985), but more importantly this is the Sport Coupe (1971-75).
The Sport Coupe was on a shortened wheelbase and is no doubt the sleekest profile for the 128, and you found one right before they changed the bodystyle and they got really ugly (exhibit A).
Unfortunately the '70s was a bad time for every imported car, as you can tell by the federally mandated 5 mph. safety bumper stuck on the front of it.
…and I am sure there is a joke in there somewhere about crappy Fiat quality (though this one wasn't so bad it seems). Hopefully that new 500 in the background will help improve it's image.
Whoa! I didn't even realize that was back there! Thanks, Eric!
More pics (including an interior shot) after the jump: