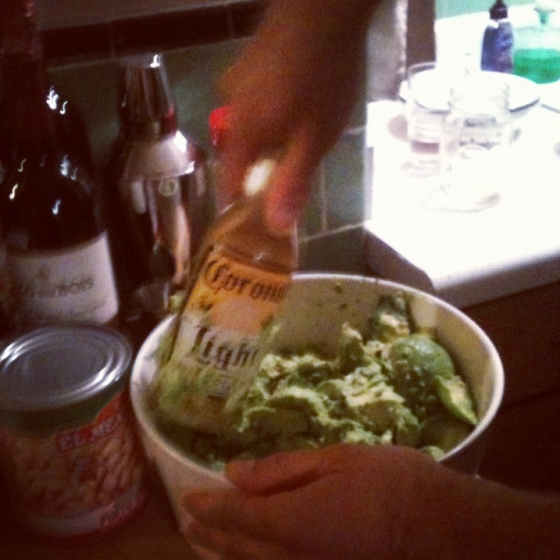 There's been a whole bunch of guac talk on this blog lately, and for very good reason:  we live in the land of delicious 25 cent avocados!  Got a killer guacamole recipe you've just been dying to unleash on the public?  Well, now's your chance to pit it against all other contenders in a battle to the death (death for the avocados only, since they will be eaten) at the First Annual Indian Summer Guac Off going off this Saturday:
A party that will be showcasing the best Guacamoles that the city has to offer.  The winner to be crowned with the guacamole glory trophy, bragging rights until next Indian Summer, the title of official "Guacamole of San Francisco", and a secret mystery prize.
You can talk all the talk you want, but can you actually walk the guac?  See if you have what it takes and check out all the details here.
Previously: