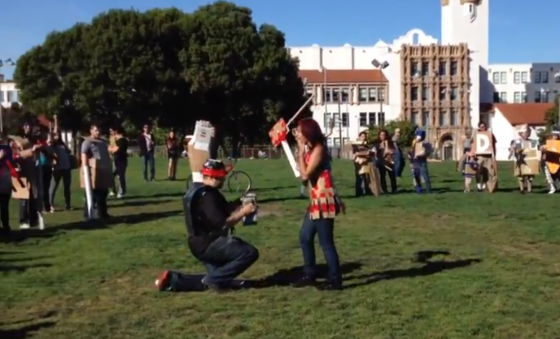 Box Wars is an annual tradition in Dolores Park during which a bunch of folks make armor and weapons out of cardboard and proceed beat each other up in the name of recycling awareness (I think).
However, this one began a bit differently than the others… with a marriage proposal! After all, what's more romantic than asking someone to marry you before clubbing them with a sword made out of toilet paper tubes? Here's a vid:
Good for them, but we gotta know: was the ring made of cardboard? Because, you know, papercuts.
Also, check out this ancient suit of armor: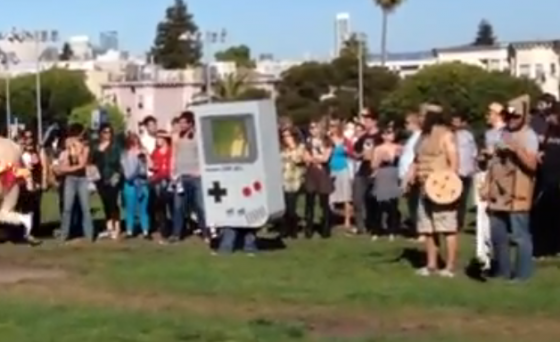 [via Box Wars]