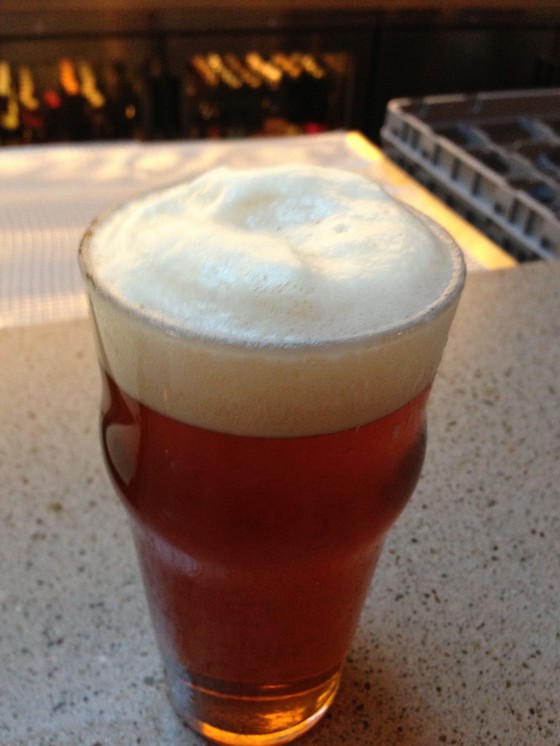 North Coast Brewing Company is better known for its stouts, Old Rasputin and Old No. 38, but my favorite beer of theirs is Red Seal, their understated and perfectly balanced medium ale. Classified as an amber or red ale, it's got the bright hops of a typical CA pale, with the malts and body to balance it out.
For those who want to try a different take on this CA classic, Valencia's new beer-nerd bar Abbott's Cellar is offering it on one of their two cask setups. Cask-conditioned ale is unfiltered and only slightly carbonated, served from the container that it is put into after primary fermentation, with no additives after the initial process (except perhaps some additional hops.)
In this case, the cask-conditioning results in a much tamer, less hoppy taste and helps bring out the easy-to-miss caramel malt flavors of the beer, as well as imparting some oak.
The beers at Abbot's Cellar are constantly changing and really fun and challenging for people who like that sort of thing. Cheers to another great addition to the list.
Drink of the week is brought to you by Poachedjobs.com.