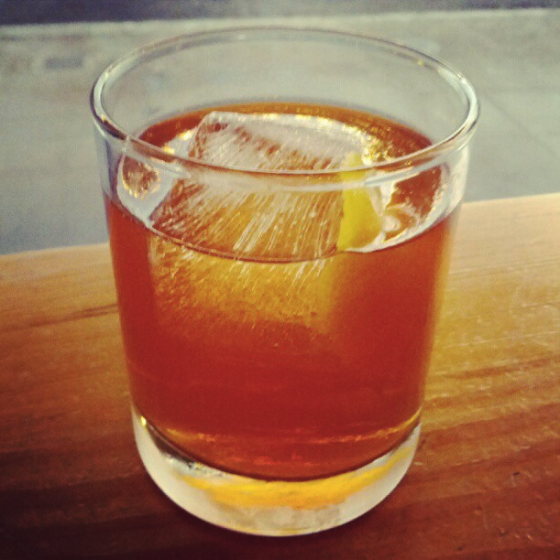 Since American Tripps has been on walkabout over the last couple weeks, and I'm leaving the country tomorrow, it's time for Drink of the Week: Travel Edition. While Tripps was in Portland, word came back of the Sore Loser, from bartending celebrity Jeffrey Morganthaler. (I've been meaning to make Morganthaler's tequila and sherry egg nog for years now – hopefully this year I'll finally get it done.)
The Sore Loser is bourbon, peach liqueur, sherry, pernod and bitters.
Drink of the week is brought to you by Poachedjobs.com.