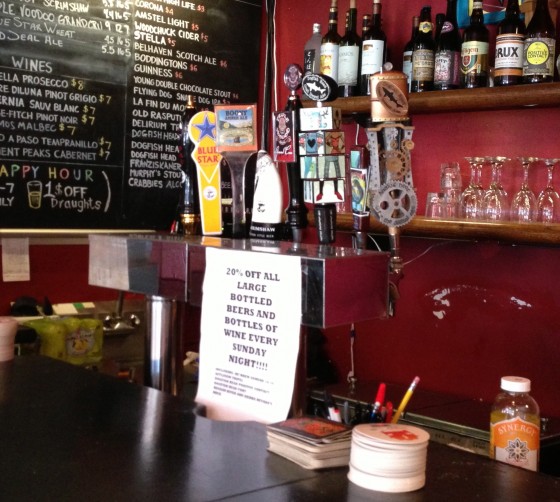 Have you guys noticed that Sycamore cycles more great beers through their handful of taps than most bars with multiple times capacity? Two new brews just came online, Dogfish Head Indian Brown Ale and Ballast Point Indra Kunindra Stout. I initially read the Dogfish as "India" Brown Ale, thinking it was going to be some funky hopped brown. In fact, it was a good but pretty middle of the road brown ale.
The stout, on the other hand, is kind of a doozy. Starts out like a bottle of Yoohoo, but the richness quickly fades into a weird bright coconut curry and ends with spice and black pepper. Not as much of a gutbuster as your ordinary craft stout, which is a good thing.
Here's to Sycamore for its clearly evident hatred of boring beer. And good job picking another winner.
Drink of the week is brought to you by Poachedjobs.com.