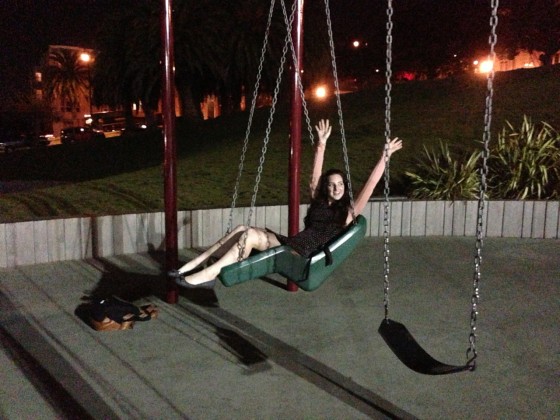 Our pal Lindsey tells us all about it:
The reclining swing at Dolores Park is one of the most terrifying things I've ever been on. You strap yourself into it, then with even the slightest push find yourself nearly inverted, hoping centrifugal force overrides gravity for just another few seconds. [link]
But is it more terrifying than the Tulip, or more gravitationally weird than that weird slide?