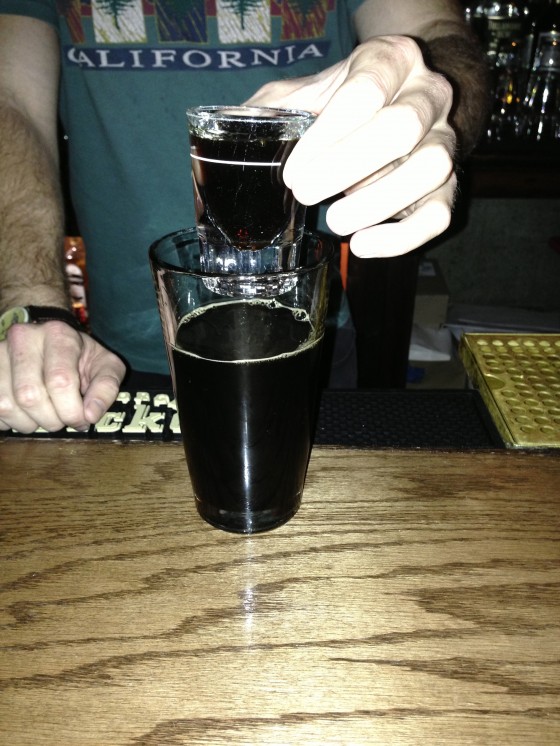 Well, this had to happen sometime. If San Francisco's going to have its own substitute for Jager, it's only fair that we have our own kind of jagerbombs. Local chill bar Evelyn Lee is filling this market gap with the appropriately named Bottom of the Bay. A healthy shot of Fernet is briefly suspended above partial pint of Drake's Imperial Stout before being plunged into the depths of the creamy, sudsy brew. The result is somewhere between amazing and not-half-bad, with the wintery spices in the Fernet mixing nicely with the chocolate in the beer. I don't think I've ever had a jagerbomb, so I can't make a direct comparison, but this definitely tastes several times better than the Irish Car variety. Plus it doesn't curdle so no chugging is required.
Perfect for a rainy night this holiday season when everyone else has gone out of town, and you're getting shitfaced by yourself because you're an adult and you can do what you want.
Read on for the startling conclusion.
Drink of the week is brought to you by Poachedjobs.com.