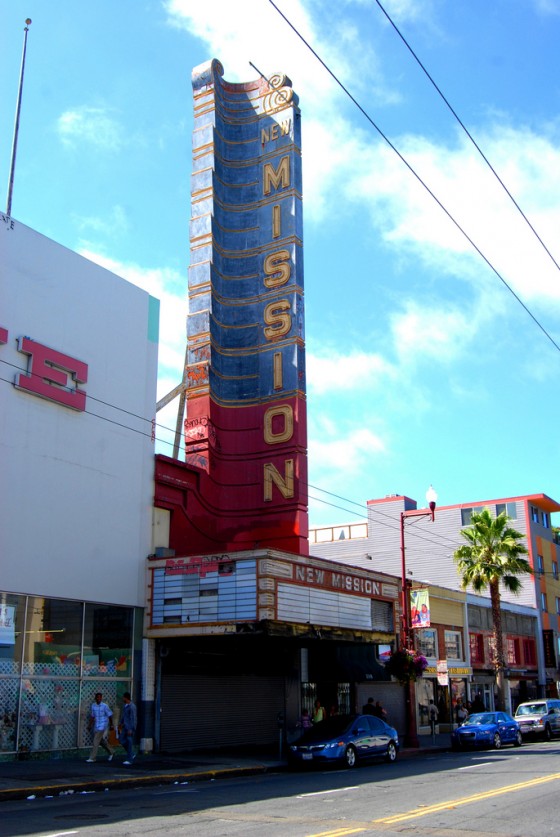 Tim League, of Alamo Drafthouse Cinema, posted this update today:
Last night the City Planning Commission voted to approve the project, so we are off to the races. That said, we still have a long road in front of us. Seismic upgrades and the historic nature of the renovation we make this a challenging project. Nonetheless, I am ecstatic about finally being able to march forward on the New Mission. Expect many more updates here as we make progress.
The $10 million renovation will convert the dilapidated furniture storage room / roach crash pad into a 5-screen, 348-seat theater that will serve you beers. In addition, approval was granted for a 114-unit condo development which will replace the beloved neighboring GIANT VALUE building.
Opposition was light but, as expected, you can't get through a community meeting in the Mission without some folks speaking up against gentrification and high rents. More over at SFGate.