This is what I've been wondering about since the project's announcement. See for yourself — main screen downstairs, four little screens upstairs, no balcony (sad face):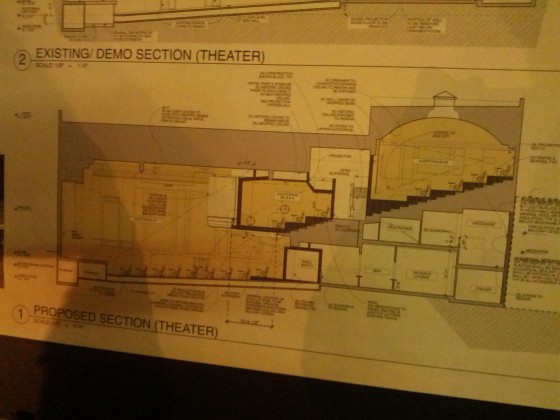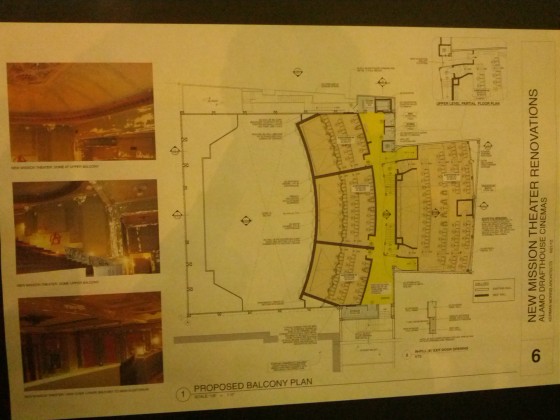 As for the rest of the scene at Thursday night's community meeting, you got a free bacon-wrapped hot dog for attending, it was fun being inside the dilapidated old place, and it was decently attended: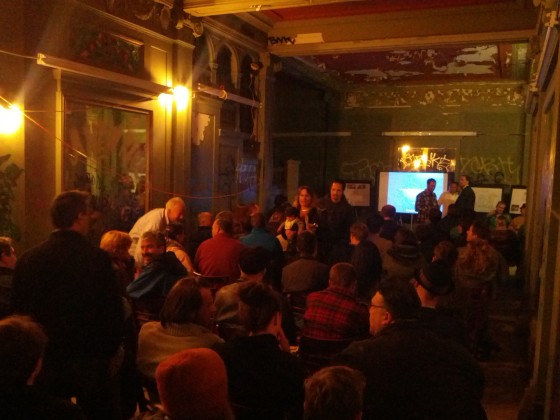 We got to hear some stories about the old days, when popcorn cost 25¢ and a hot dog cost 75¢ (and I was like, "Big whoop my hot dog tonight was FREE"), and then they spent 20 minutes assuring us this project will be good for the Latino community.
Anyway, I can't wait to go to the movies on Mission Street!!!!!!!