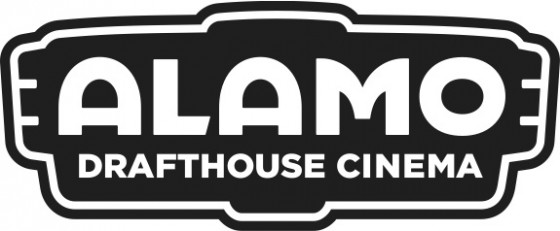 We've already heard quite a bit about this project, but I thought this official message, circulated this morning, might also be of interest:
****FOR IMMEDIATE RELEASE****
ALAMO DRAFTHOUSE IS COMING TO SAN FRANCISCO!
Austin, TX— Wednesday, July 25, 2012—Alamo Drafthouse Cinema is pleased to announce its plans for Alamo Drafthouse New Mission in San Francisco, CA.  Alamo Drafthouse New Mission is slated to open during the fourth quarter of 2013 at 2550 Mission St. in the historic New Mission theater.
"With the possible exception of Austin, San Francisco is my favorite city in the world.  My parents met there, I was born in Berkeley, and my wife was working in the city before I begged her to come help me start my first theater venture in Bakersfield, CA," said Alamo CEO and Founder Tim League.  "There is no accident that the first theater outside of Austin that my wife and I pursued is in San Francisco."
The Alamo Drafthouse New Mission venue, upon successfully completing the local entitlement and approval process, will feature five screens of new release movies, independent and repertory films as well as the Alamo's unique signature programming.Each of the auditoriums will be equipped with state of the art digital projection as well as excellent screen size to room ratio and amazing sound.  In addition to the superior AV equipment, the layout of each screening room will eliminate the traditional front row, ensuring every seat in the house allows for a great viewing experience.  The theaters at Alamo Drafthouse New Mission will also be equipped for 3D and 35mm projection.
The programming of Alamo Drafthouse New Mission will be similar to the Alamo Ritz location in Austin with a mix of classic film programming, our unique alternative content and live events, foreign films, independent films as well as some studio films.  As in Austin, Alamo Drafthouse New Mission is eager to entertain partnerships with new and upcoming film festivals.
Alamo Drafthouse Cinema combines dinner, drinks, films and events, all under one roof. The theaters have been heralded for their unique programming events and high exhibition standards, earning accolades like "Best Theater Ever" (Time Magazine) and "the coolest theater in the world" (Wired).  The Alamo Drafthouse Cinemas provides a unique combination of theater and restaurant, showing first-run & independent films and special programming events with an extensive menu made from scratch in a state-of-the-art culinary kitchen. Customers order all food and drinks from servers who quietly attend to them throughout the movie.
For developments on Alamo Drafthouse New Mission, follow us on Facebook & Twitter.
Facebook: https://www.facebook.com/AlamoSanFrancisco
Twitter: https://twitter.com/AlamoSanFran
Website: http://drafthouse.com/san_francisco/new_mission